This season IPL 2016 is the fourth time when Sunrisers Hyderabad is participating. The SRH made its debut in 2013 by replacing Deccan Chargers. The team is ready  for the forthcoming IPL 9 season starting from 9 April 2016 to 29 May 2016. According to the schedule released by BCCI, total 60 matches will be played including knock out and final matches. This post is dedicated for SRH matches and schedule for IPL 2016.
Sunrisers Hyderabad is a cricket franchise based in Hyderabad city which plays in IPL. The primary homeground for the team is Rajiv Gandhi International Cricket Stadium, Hyderabad. The team is owned by Kalanithi Maran of the Sun TV Channel Network.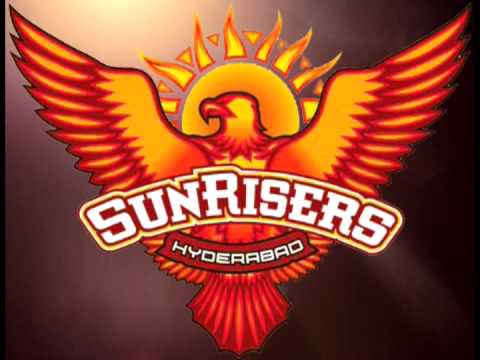 SRH has played only three season of IPL and is yet to make impact. Their best performance was in their debut season when they managed to reach play off stage and ended at fourth position. The team could not repeat their performance in later seasons and ended at group stage.This year like most of the team, SRH has retained its 15 players. The franchise had made some of the huge biding. Yuvraj Singh is included to the side by bidding for 7 crores and Ashish Nehra for 5.5 crores. VVS Laxman is delared as mentor for the team and David Warner as Captain.
SRH Matches and Schedule IPL 2016
| Match | Date | Timing | Against | Venue |
| --- | --- | --- | --- | --- |
| Match 4 | 12th April 2016 | 8:00pm | Royal Challengers Bangalore | M. Chinnaswamy Stadium, Bengaluru |
| Match 8 | 16th April 2016 | 4:00pm | Kolkata Knight Riders | Rajiv Gandhi International Cricket Stadium, Hyderabad |
| Match 12 | 18th April 2016 | 8:00pm | Mumbai Indians | Rajiv Gandhi International Cricket Stadium, Hyderabad |
| Match 15 | 21st April 2016 | 8:00pm | Gujarat Lions | Saurashtra Cricket Association Stadium, Rajkot |
| Match 18 | 3rd April 2016 | 8:00pm | Kings XI Punjab | Rajiv Gandhi International Cricket Stadium, Hyderabad |
| Match 22 | 26th April 2016 | 8:00pm | Rising Pune Supergiants | Rajiv Gandhi International Cricket Stadium, Hyderabad |
| Match 27 | 30th April 2016 | 8:00pm | Royal Challengers Bangalore | Rajiv Gandhi International Cricket Stadium, Hyderabad |
| Match 34 | 6th May 2016 | 8:00pm | Gujarat Lions | Rajiv Gandhi International Cricket Stadium, Hyderabad |
| Match 37 | 8th May 2016 | 4:00pm  | Mumbai Indians | Wankhede Stadium, Mumbai |
| Match 40 | 10th May 2016 | 8:00pm | Rising Pune Supergiant | MCA International Stadium, Pune |
| Match 42 | 12th May 2016 | 8:00pm | Delhi Daredevils | Rajiv Gandhi International Cricket Stadium, Hyderabad |
| Match 47 | 15th May 2016 | 8:00pm | Kings XI Punjab | Vidarbha Cricket Association Stadium, Nagpur |
| Match 52 | 20th May 2016 | 8:00pm | Delhi Daredevils | Shaheed Veer Narayan Singh International Cricket Stadium, Raipur |
| Match 55 | 22nd May 2016 | 4:00pm  | Kolkata Knight Riders | Eden Gardens, Kolkata |