ICC Team Ranking for the team playing cricket continuously and holding the positions in top 10 of the world on ICC Cricket formats i.e One Day Internationals, Twenty20 Internationals and Test Internationals. Below list of the teams placed in ICC Test Rankings, ICC ODI Rankings and ICC T20 Rankings South Africa, India, Australia, Pakistan, New Zealand, England, Sri Lanka, West Indies, Bangladesh, Zimbabwe.
International Cricket Council started Test cricket in March 1877 and the first Test cricket played between two teams i.e England and Australia. On current rating of ICC Test Cricket South Africa is on top after playing 29 matches their rating is 114 after then India with current rating 110 played 32 matches.
One Day International Cricket started in January 1971 between same teams as stated in Test cricket Australia and England, whereas Australia holding the top position of ODI Team Ranking with 127 rating after playing 45 matches. Team India is at second position in ODI series played 57 match, same with South Africa on 3rd position the difference is of only 1 point, India has 113 rating and South Africa has 112.
Team Ranking for Twenty20 International Cricket, T20 cricket format become very popular in very short period of time, in 2005 first match played between Australia and New Zealand. Topper team in list is West Indies played 19 match with current rating 118. Soon ICC T20 World Cup 2016 going to start Schedule is out from 8 March 2016 tournament will take place in India at 8 Venues.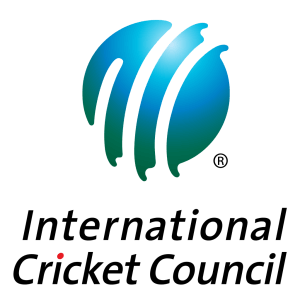 ICC TEST Team Ranking:-
| | TEAM | MATCHES | POINT | RATING |
| --- | --- | --- | --- | --- |
| | India | 36 | 4493 | 125 |
| | South Africa | 31 | 3395 | 110 |
| | England | 43 | 4,497 | 105 |
| | New Zealand | 32 | 3,114 | 97 |
| | Australia | 34 | 3,294 | 97 |
| | Pakistan | 31 | 2,868 | 93 |
| | Sri Lanka | 36 | 3,229 | 90 |
| | West Indies | 30 | 2,260 | 75 |
| | Bangladesh | 20 | 1,471 | 74 |
| | Zimbabwe | 10 | 0 | 0 |
(Updated on 2nd Oct 2017)
ICC ODI Team Rankings :-
| | Team | Matches | Points | Rating |
| --- | --- | --- | --- | --- |
| | India | 50 | 5,993 | 120 |
| | South Africa | 50 | 5,957 | 119 |
| | Australia | 52 | 5,948 | 114 |
| | England | 54 | 6,156 | 114 |
| | New Zealand | 46 | 5,123 | 111 |
| | Pakistan | 41 | 3,885 | 95 |
| | Bangladesh | 31 | 2,905 | 94 |
| | Sri Lanka | 59 | 5,088 | 86 |
| | West Indies | 40 | 3,077 | 77 |
| | Afghanistan | 30 | 1,618 | 54 |
| | Zimbabwe | 41 | 2,129 | 52 |
| | Ireland | 25 | 1,028 | 41 |
(Updated On 2nd Oct 2017)
ICC T20 Team Rankings :-
| | Team | Matches | Points | Rating |
| --- | --- | --- | --- | --- |
| | New Zealand | 13 | 1,625 | 125 |
| | Pakistan | 20 | 2,417 | 121 |
| | West Indies | 20 | 2,395 | 120 |
| | England | 17 | 2,029 | 119 |
| | India | 20 | 2,328 | 116 |
| | South Africa | 18 | 1,983 | 110 |
| | Australia | 13 | 1,431 | 110 |
| | Sri Lanka | 21 | 1,961 | 93 |
| | Afghanistan | 25 | 2,157 | 86 |
| | Bangladesh | 15 | 1,168 | 78 |
(Updated On 2nd Oct 2017)