West Indies became the T20 World Cup 2016 champion last night defeating England in the last over by 4 wickets by hitting 4 sixes in a row. What a match that was. Every cricket lover is talking about the 4 sixes in the last over by Carlos Brathwaite in a row on Ben Strokes last over. WI team won the title second time that is in 2012 and in 2016. In the post match presentation ceremony West Indies team captain Darren Sammy speech was the center of attraction. Very emotional speech by him. He told all the story of his team, how the squad is formed, how they managed this T20 World Cup 2016. It was very emotion to hear him . You can watch Full video online of Sammy in the end of this article.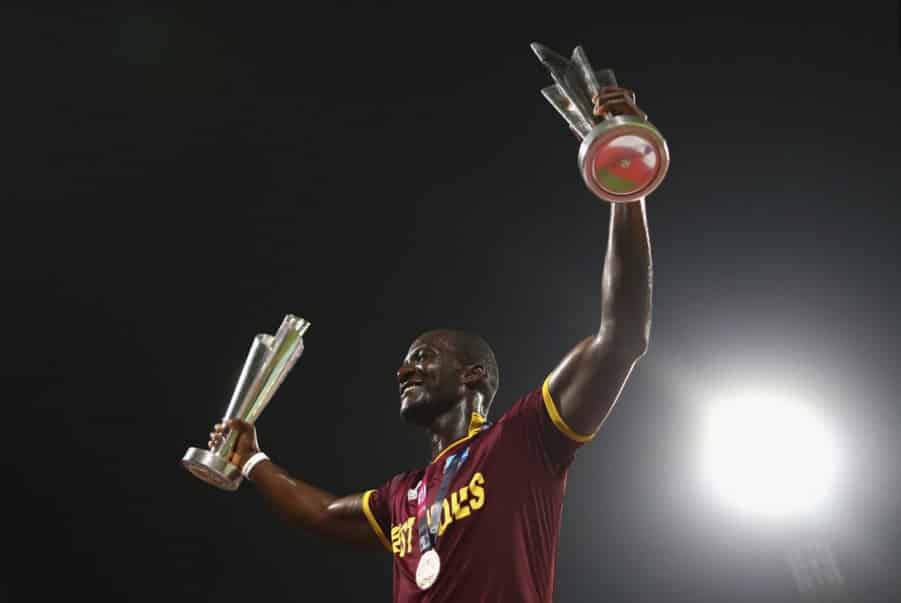 He said :-
"We had 15 match winners. Every game, someone stepped up and took responsibility. The way Brathwaite did that was incredible. We now need to kick on in ODI and Test cricket. People were wondering whether we would play in this tournament. A lot before this tournament brought this team closer together. I want to thank all of them. They put the adversity to one side and played brilliant cricket. The way Simmons has come here and coached the team has been brilliant. This win is for all the fans in the Caribbean. The Prime Minister sent a very inspiring message this morning. West Indies are Champions!"
He also added how their team manager arranged kits for the player, How the team dress printed by him in Kolkata just before the tournament. He said that we didn't know if we are going to selected again in the next tournament or not but we want to enjoy this win today with all our team staffs ,players.
Darren Sammy's speech shows how bad is their cricket board going through. Hope this win and the tournament trophy will erase all the dispute between them and the board and It will be new start from here.
Watch Full Video of West Indies captain Darren Sammy's speech just after winning T20 World Cup 2016 :-
Update:—- Video is now Removed …
Check Full Award Ceremony of the World T20 2016 here .