We just witnesses the grand finale of ICC Champions Trophy 2017 India vs Pakistan. The grand event will conclude with the Award Ceremony including Man of the Series of Champions Trophy 2017. This is one of the biggest award on which every one will be looking on. It might be a bowler or may be batsman who has performed extremely well throughout the tournament and will be called as man of the tournament of CT 2017 . We have prepared complete list of Award Ceremony in which different awards will be distributed with their Prize money.
India is the defending champions of ICC Champions trophy where Pakistan will be trying to become the winner of this season. Both teams have player one match in this series where India have defeated the Pakistan team. Once again both team will be fighting for the glory.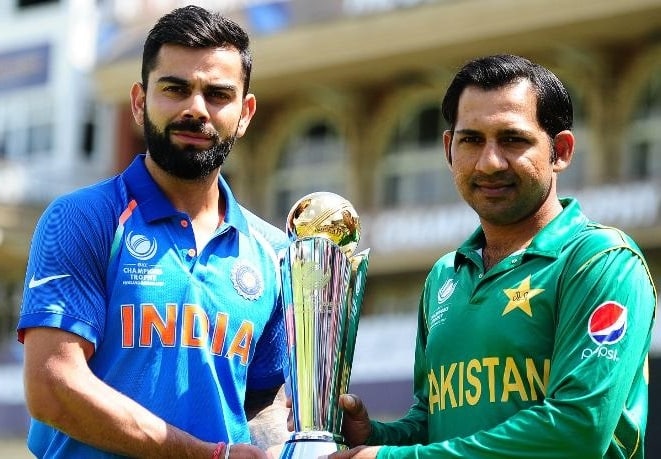 There are many other awards which will be given like man of the match of grand finale, best batsman of the tournament , best bowler, man of the tournament, Winning Team trophy, Runner Up trophy and their individual Prize money.
Champions Trophy 2017 Award Ceremony :-
Award
Player/ Team
Prize Money
Winning team
 Pakistan
 Title Trophy
Runner-up
 India
 Runner up Trophy
Man of the Match
(Final)
 Fakar Zuman
 Trophy and a Watch
Man of the Series
(CT 2017)
 Hasan Ali
(Pakistan)
 Trophy
Best Batsman
(Golden Bat)
 Shikhar Dhawan
(India)
 Golden Bat Trophy
Best Bowler
(Golden Ball)
 Hasan Ali
(Pakistan)
 Golden ball Trophy
We are updating the list just stay tune win us and keep reloading the page. Share your thoughts in comments what you think about the ICC champions Trophy 2017 tournament and who deserve which awards.