BCCI has announced the Indian team squad for the upcoming WI vs IND t20 2016 series which to be played in USA. The series will be consist of two T20 international matches. The first one will be played on 27th August 2016 and the second one on the very next day i.e 28th august. In India you can catch all the live action of the game 7:30 am in the morning. Currently both the team are playing 4 match test series in which India is in lead with 1-0. Just after the series both the teams will fly to florida for the T20 series.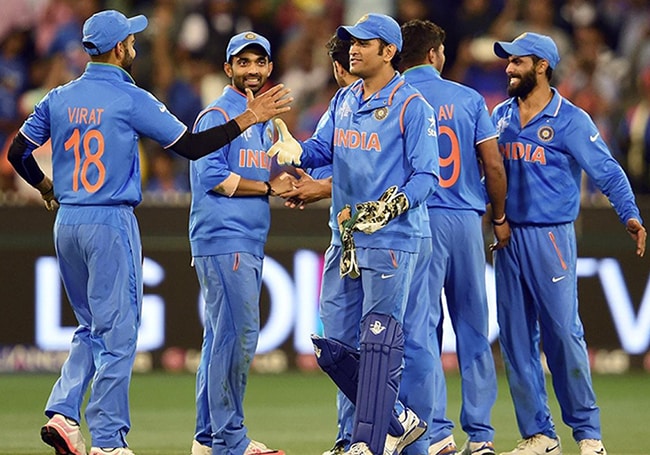 Talking about the Indian team squad, Mahendra Singh Dhoni will be the captain of the T20 team again in this series. So he will join the team and will fly from India before few days of staring of the series as he is not a part of Test team. Stuart Binny, KL Rahul & Jasprit Bumrah are the youngster who were picked up in the squad for the t20 series and some of the credit goes to their recent performance in Indian Premier League.
KL Rahul was very impressive with the bat in the IPL, on Zimbabwe tour and also performing wonderfully in Test matches too. So he has booked his slot with his impressive performance. We all know Bumrah and his swinging deliveries due to which he got the place in the team. Virat Kohli, Shikhar Dhawan, Rohit Sharma, R Ashwin, are some of the experience players with the team.
Complete Squad of Team India for two T20 matches series against West Indies :-
Mahendra Singh Dhoni (C)
Rohit Sharma,
Shikhar Dhawan
Virat Kohli
Ajinkya Rahane
K. L. Rahul
Ravindra Jadeja
Ravichandran Ashwin
Jasprit Bumrah,
Mohammed Shami
Bhuvneshwar Kumar
Umesh Yadav
Amit Mishra
Stuart Binny
The players who are not on the tour of West Indies for the test series will join the team soon.