We all know that Team India is on the tour of West Indies for 4 matches test series and in between the series both the board BCCI and West Indies cricket board announces the IND vd WI T20 series 2016 which will be played in florida, USA. The first T20 match between both the nation will be played on 27th August and the second one will be on the next day. Both the matches will be played on the ground of florida which is none other than Central Broward Regional Park, Fort Lauderdale, USA. Some of the matches of Caribbean Premier League were also played recently on the same ground. The motive is to promote cricket in USA. The IND vs WI T20 series 2016 schedule has been announced by the boards and you can find the same in the end of this post.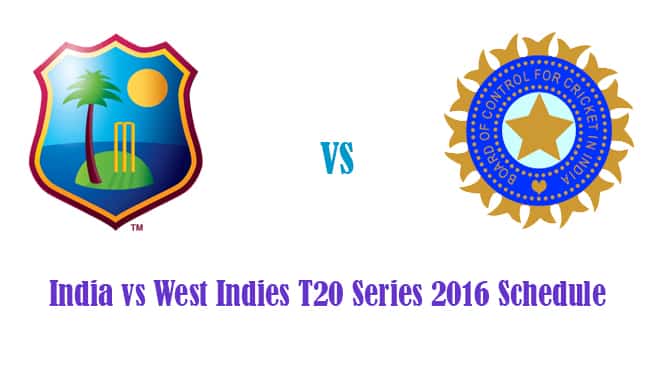 Currently both the team are playing Test series in which Team India is ahead in the series with 1-0. The result of 3rd test match is about to come till this article was written. The Caribbean team is the current world t20 champions as they have won the World T20 2016. So it will be tough fight for the man in blues.
The team squad of Indian team has been announced for the T20 series. Mahendra Singh Dhoni will be leading the team. The young KL Rahul got the chances in the team, he is currently with the playing the test series too in the west indies and also will be the part of T20 team too.
Here is the India vs West Indies T20 series 2016 schedule & fixtures :-
| DATE | MATCH | VENUE | TIME (IST) |
| --- | --- | --- | --- |
| 27th August 2016 | IND vs WI 2016 1st T20I | Fort Lauderdale, USA | 07:30 AM |
| 28th August 2016 | IND vs WI 2016 2nd T20I | Fort Lauderdale, USA | 07:30 AM |
It will be full entertaining series between both the nation. Who will win this series, What you think ?